Adventure Time Cartoon Maker
Adventure Time Cartoon Maker is a smart animation editor and a special version of CLILK cartoon app, it is also a community of anime creators, fanfiction authors, and manga lovers.
CLILK Cartoon Maker declares adventure time and invites you to the whole new world of playing with stickers, animating them and creating your own cartoon stories!
Use Adventure Time Stickers
Adventure Time Cartoon Maker has a rich sticker collection of your favourite characters. Animate ready-made stickers or prepare your own images for cartoon animation right in the app. Make original cartoons with Adventure Time characters and discover how easy it is to animate! Free online animation maker gives you a wonderful opportunity to become a fanfiction author or a director of your own adventurous story.
Animate Adventure Time Characters
Adventure Time Cartoon Maker gives you an access to basic animation tools such as spatial motions, labels, text balloons and special sticker editor. You can also use the advanced features of the timeline, change time of actions and create different animation effects online. Make your Adventure Time sticker characters speak by uploading a soundtrack to your cartoon or just add some sounds, voice or free music and make your animation unique.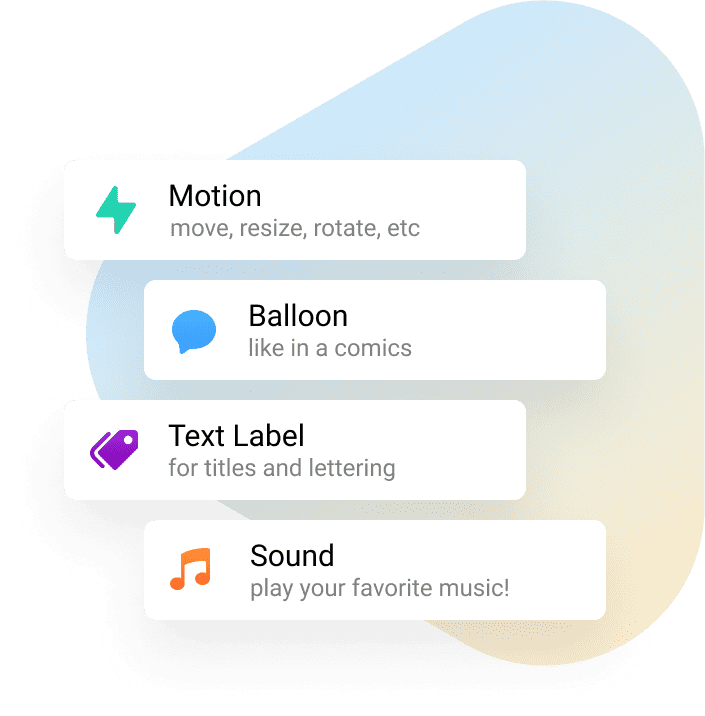 Explore Timeline Functions
Timeline is a short sequence of all actions that you applied to your animation. You can see all motions, sounds, text balloons and labels in the chosen order.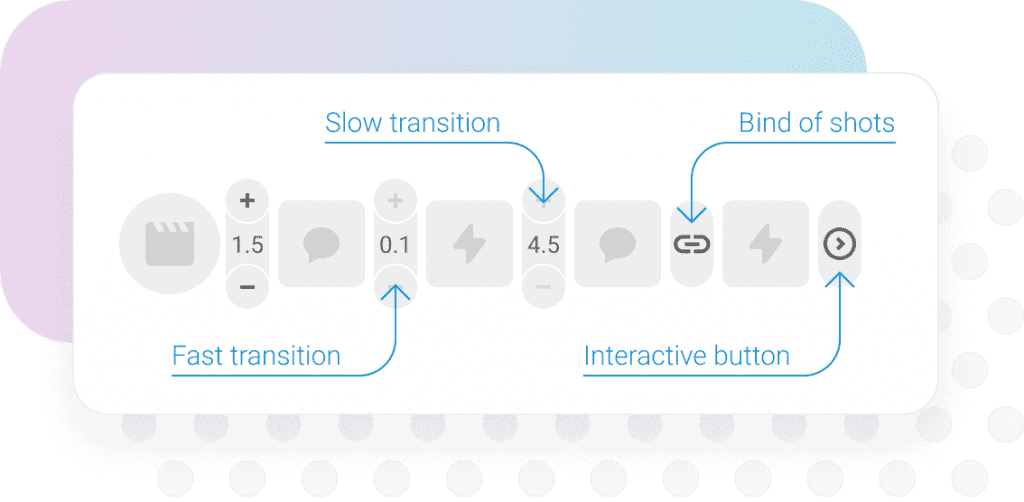 Change time of transitions between actions to create animation effects. Use slow transitions to make a sticker grow slowly, use fast transitions to make a sticker to appear immediately on the screen. Choose a bind of shots option to make actions to happen simultaneously. Finally, use interactive button, if there are a lot of words on screen, so that your viewer can press on the button and continue watching cartoon, when the reading is done.
Share Your Adventure Time Cartoon
Create your own feed of fun cartoons, animated movies, and anime by subscribing to your favorite clilkers. Alternatively, find out what's trending in Best, Popular and Interesting. CLILK is the coolest instrument to make your fantasy come true. Everyone can join the community, animate, share, discuss and explore incredibly interesting movies. CLILK is about everything and for everyone. Share your passion about your favorite books, movies, TV shows, music and technology with clilkers.
We want to create not only a great community, but also a new kind of social community that approaches human connection differently. Our users value privacy more than users of other social networks. You don't necessarily have to use real names, reveal your gender, location, or even age to the public; you can experiment with your identity. But please remember that people could be easily amused and at times easily offended, so we kindly ask all users to respect each other.