Most animations have dramatic moments or emotional confrontations. The appropriate use of action scenes can drive a story forward and heighten tension and drama, setting a hero apart from other characters as he or she overcomes an adversary or is defeated only to rise again. Have you been interested in graphic techniques that help the author to create more action in the movie?
Manga and anime storytelling has elaborated a lot of tricks and visual effects that help to imitate an action. So in this article we will look at some tips of how to express great speed, swiftness and power through dynamic pases and artistic visual tricks. Let's analyse "Tokyo Ghoul" anime just to make the whole process even more interesting.
Jumping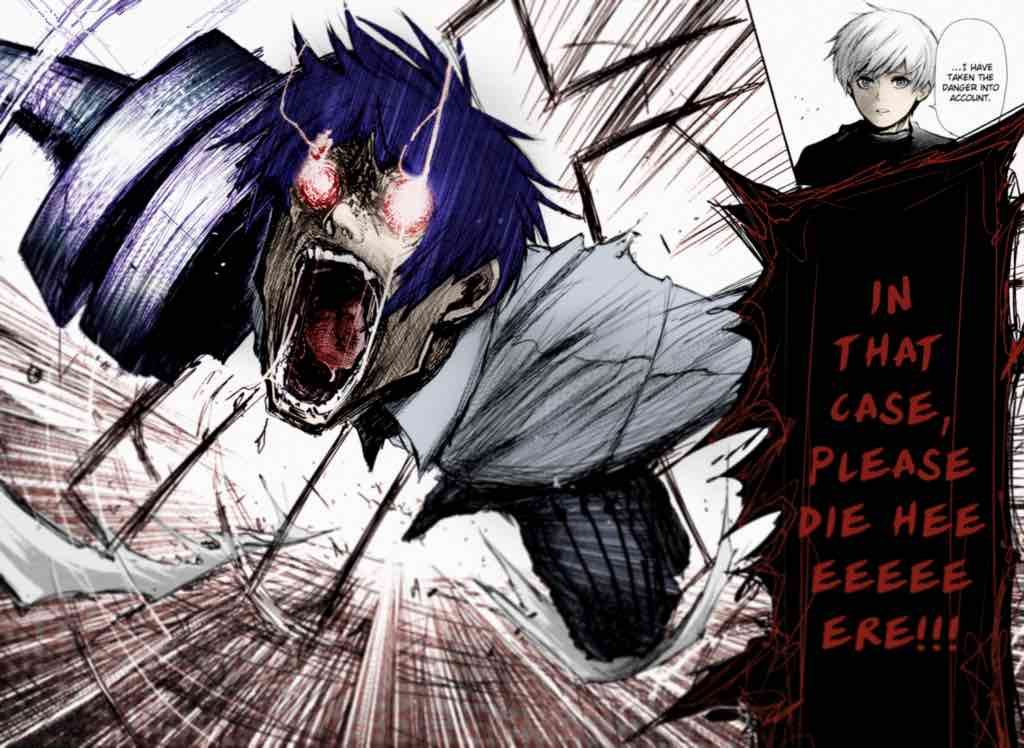 Jumping could be expressed with the heavy use of perspective and bold composition. Use dense lines to highlight a rapid action of the character.
Jumping is a truly dynamic activity to illustrate and offers great opportunities for stunning artwork in stories about martial arts and also in sports manga. As you can see in the picture above, the dramatic contrast between Kaneki and a ghoul is created by the difference of the backgrounds. The dense lines of the ghoul's background imitate a jump, while Kaneki is depicted on on an empty and calm white background saying without any stress "I have taken danger into account".
Mentioned in this article
Destruction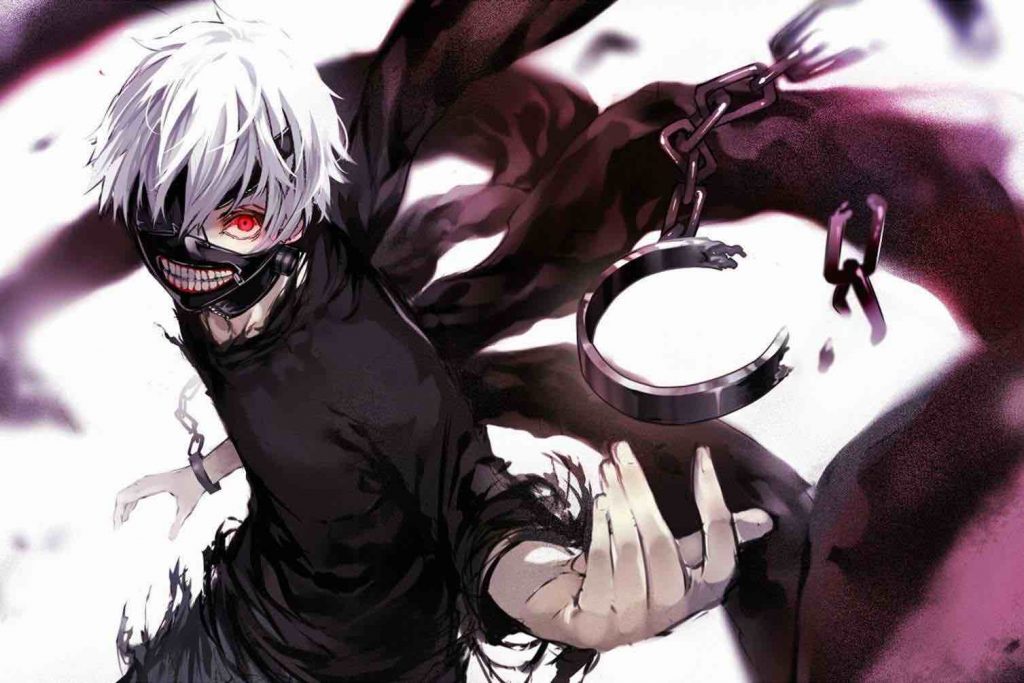 A breaking object, even an innocuous toy can be presented as a dramatic event. Pieces of a destroyed object flying around make the act of destruction even more emotional and catchy. In order to make a focus on the action you may apply the radial lines around the scene, which is quite typical to manga. You can also put the object with its pieces forward and make it just bigger than other objects like Kaneki's wristbands in the picture above.This is a technique that helps to direct the viewer's eyes to the main action.
Dropping of an important or rare item might be also a significant event in your story, so it makes sense to emphasize the drama with dynamic action in your animation. Equally, if a person falls from a fatal height the intensity is extreme so be sure to accentuate the drame and speed of the moment.
Slow motion
It always looks emotional when you make a slow motion of a fast action. The use of bullets is always dramatic as well. Do not hesitate to combine these two aspects. It increases the potential for injury or even death by making the action much more exciting, dangerous and destructive. Slow motion of a shooting scene is also thrilling because it is something not commonly seen in everyday life.
You can use all those effects in CLILK animation by preparing a special transparent sticker in png format, that depicts a bullet's flight or speed lines. Use such a sticker as a part of a background and flip it to create and animated action.
Finally, with CLILK, you can easily make an object move across the screen by pressing on "add an action" button. You can make a character move both fast and slow by manipulating time of a shot. Read about it in more details in our previous posts.