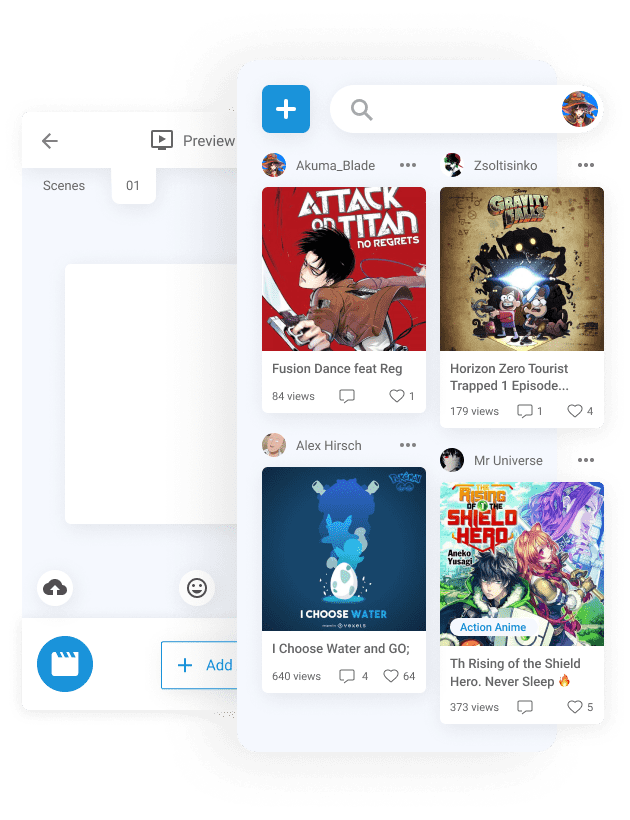 How to make animation online
Press 'plus' icon
on the top of animation feed to get into the Clilk editor. Discover the editing board and start creating your own animations.
Use Clilk sticker collection
Once you are in the Clilk editor,
press the 'smile' icon
and discover more than 10 thousand stickers for your movies and animations. Choose backgrounds and characters, then press 'Done' and you will see all the chosen images in your editing board.
When stickers are chosen,
press 'Add Action' button
on the editing timeline and choose a type of animation that you want to use. By choosing 'Motion' you can make your character or background move in various ways.
After your animation is ready,
press 'Save' button
and then 
'Publish'.
 Share your movie with Clilk community and find audience from all around the world. If you want you continue working on your movie late, you can publish it secretly by choosing
option 'Only me'
and share it with viewers, once the animation is completed.
Current number of Clilk Projects