Smart animation maker for daily art
CLILK provides endless opportunities to create animated movies and launch your personal channel about TV shows or games universe. Tell animated stories about any topic and build a community around your interests.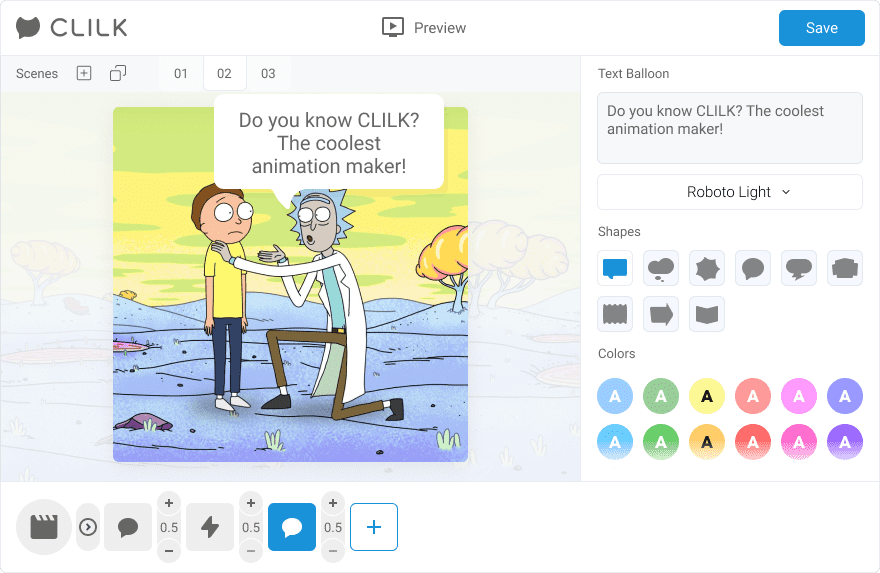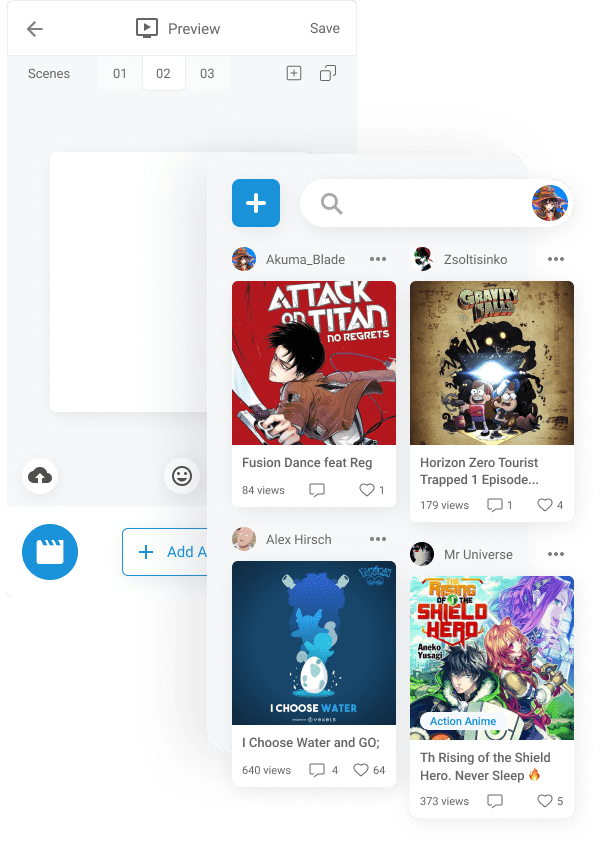 Open CLILK in browser and enjoy the feed of the most recent animations. If you want to make a new cartoon, just click on the blue plus button in the top left corner. Once you are in the CLILK editor, explore the library of stickers or upload your own stickers for animation. 
Once you have decided, what stickers your want to animate, keep the clapper on the timeline blue and drag the stickers you need to the scene. Then add your first animated action and choose one of the following options of animated motions.

Motion
move, resize, rotate

Comic Balloon
write dialogues

Text Label
make titles and subs
Sound
add your audio files
Discover PRO features in CLILK animation creator! Make your cartoon look more professional and catchy. CLILK PRO gives you an opportunity to upload audio files to your animation, so you can make your characters speak! You can decorate your movie with new beautiful text fonts and various forms of comic balloons. Apply new shapes of labels to your cartoon and enjoy making animation process with many new colors for texts, balloons and labels.  
Welcome to CLILK community
Create your own feed of fun cartoons, animated movies, and anime by subscribing to your favorite clilkers. Alternatively, find out what's trending in Best, Popular and Interesting. CLILK is the coolest instrument to make your fantasy come true. Everyone can join the community, animate, share, discuss and explore incredibly interesting movies. CLILK is about everything and for everyone. Share your passion about your favorite books, movies, TV shows, music and technology with clilkers.
We want to create not only a great community, but also a new kind of social destination that approaches human connection differently. Our users value privacy more than users of other social networks. You don't necessarily have to use real names, reveal your gender, location, or even age to the public; you can experiment with your identity. But please remember that people could be easily amused and at times easily offended, so we kindly ask all users to respect each other.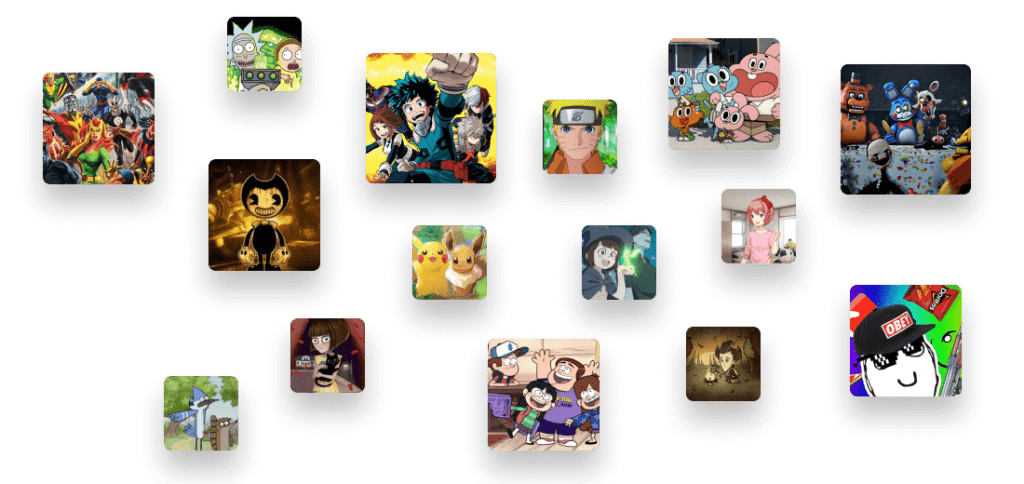 Read fresh news about animation
We collect various tutorials, tips and hacks about creating animations in CLILK, so if you are interested in the process of making animated stories, you are welcomed to read our blog. If you want to share your experience of making cartoons in CLILK, share it with us, and we can publish your story in our collection. 
Clilk animation editor use a lot of stickers for creating cartoons and visual novels. The sticker library in Clilk has thousands of stickers from different univerces that you can use for free. 
For those who want some special stickers for animation Clilk suggests the Sticker Store. Discover ready-made stickers in png format not only for animation, but also for design of different visual products, templates and covers. 
If you are an artist, who can create stickers for CLILK, contact us, and we will let you sell original stickers on our platform.